Syracuse Traffic Ticket Lawyer
Attorneys With Over 25 Years of Experience in New York Traffic Law
Most of us are subject to a traffic violation citation at some point. These citations not only cost you in terms of fines but they also add unwanted points to your driving record, which can lead to license suspensions and increases in insurance premiums. Paying your ticket is an admission of guilt and essentially closes your case.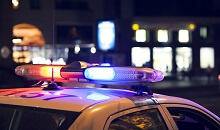 If you believe your ticket is unfair and want to fight back, count on the Syracuse traffic violation lawyer at Robert Sinesi Law Firm. Experience counts in any legal matter, and our firm offers 25 years in practice with a strong track record of successful results. We handle all types of traffic tickets in almost all New York state courts, and we have a 99 percent success rate in reducing points. Read from our satisfied clients.
Let us fight your traffic ticket. Call our firm at (315) 514-3033 or contact us online to set up a free consultation to answer your questions and advise you on how we can help with your case.
Eliminate or Reduce a Traffic Ticket in Syracuse
When issued a ticket, you need to act promptly. If you fail to respond in any way to your ticket within the set time limit, you risk a license suspension. A failure to respond will result in a default conviction of your traffic offense.
When you retain Robert Sinesi Law Firm, we will enter a not guilty plea for you. In most cases, we can appear in court for you and adjourn your case, which means that you will not have to go to court. Our main priority is to seek a result that will save you on insurance premiums, reduce your fine, and eliminate or reduce points added to your DMV record.
What Traffic Tickets Can I Contest?
In the state of New York, the consequences of receiving a traffic ticket vary in severity depending on the violation. Below are some of the most common traffic violations:
Improper or missing car seat for a child
Running stop signs, red lights, or yield signs
Failing to signal
Failing to stop for a school bus
Improper turns
Tailgating
Driving without insurance
Driving with a suspended registration (misdemeanor)
How Many Points Does It Take to Suspend a License in NY?
In New York, a driver's license can be suspended if they accumulate 11 or more points on their driving record within 18 months. Points are assigned to different types of traffic violations, with more serious offenses resulting in a higher point value. For example, speeding 1-10 miles per hour over the limit is worth 3 points, while reckless driving carries a point value of 5. It's important to note that even if a driver doesn't reach the 11-point threshold, they may still face fines, license suspension, or other penalties for certain violations, such as driving under the influence of drugs or alcohol.
New York Cell Phone Laws
It is considered illegal to hold a cell phone near your ear while driving. It is also illegal to text or use a handheld mobile device while driving. If you were pulled over for this offense, give Robert Sinesi Law Firm a call to learn more about fighting the charges. Our Syracuse traffic violation attorney is here to help.
Take advantage of our Syracuse traffic violation lawyer's experience and skills by contacting us at (315) 514-3033 today.
我们会帮助您处理各类交通处罚单

Why Robert Sinesi Law Firm?
We are committed to our clients and focused on results.
Handling Cases Throughout New York

We help clients everywhere in New York outside of the five boroughs.

Helped Thousands of Canadian Drivers

We frequently work with Canadian drivers to help them navigate their case in New York courts.

Over Two Decades of Experience

Robert Sinesi has over 25 years of experience handling traffic ticket and DWI cases.

Serving Mandarin-Speaking Clients

Our firm has helped many Chinese clients with their traffic ticket concerns.