Syracuse Speeding Ticket Lawyer
Experienced Defense Against Traffic Violations in Upstate NY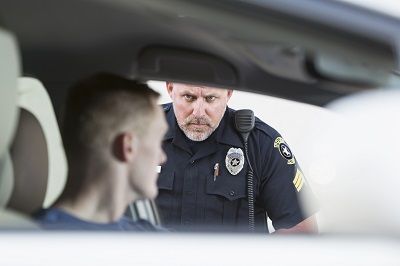 Unfortunately, speeding tickets are common across New York State. If you have been pulled over and cited for speeding, you have a choice: pay the fines and plead guilty to face the consequences or fight back with the help of an experienced Syracuse speeding ticket lawyer.
At Robert Sinesi Law Firm, we have been defending drivers across the state against traffic violations of all types for 25 years. When you hire our firm, we can generally appear in court for you, and we will handle the matter completely as we pursue the best possible outcome in your case.
Call Robert Sinesi Law Firm today at (315) 514-3033 or contact us online to schedule a meeting with out speeding ticket attorney in Syracuse! We also serve clients in Ontario and Quebec.
What Happens if I Don't Fight my Speeding Ticket?
When you do not fight a speeding ticket, you will face the repercussions of a surcharge in the range of $80 to $85 along with points added to your driving record. Those points will likely increase your auto insurance premiums.
How Many Points Are Added to Your License for Speeding in NY?
Points to your DMV record are added as follows:
Speeding 11 to 10 mph above the limit: 3 points with fines from $45 to $150
Speeding 11 to 20 mph above the limit: 4 points with fines from $90 to $300
Speeding 21 to 30 mph above the limit: 6 points with fines from $180 to $600
Speeding 21 to 40 mph above the limit: 8 points with fines from $180 to $600
Speeding 41 or more mph above the limit: 11 points with fines from $180 to $600
Driver Responsibility Assessment Fees
Furthermore, receiving 6 or more points during an 18-month period will lead to an additional fine levied as a Driver Responsibility Assessment fee. This fine is $300 at the 6-point level. Any additional points beyond this will cost you $75 per point. At 11 points, you face a license suspension.
Contact Our Syracuse Speeding Ticket Attorney Today
The financial impact of a speeding ticket can be significant. Our Syracuse speeding ticket lawyer can answer your questions, address your concerns, and take your case to court. Turn to us for proven case results.
Contact Robert Sinesi Law Firm today to schedule a FREE consultation with our speeding ticket lawyer in Syracuse!

Why Robert Sinesi Law Firm?
We are committed to our clients and focused on results.
Handling Cases Throughout New York

We help clients everywhere in New York outside of the five boroughs.

Helped Thousands of Canadian Drivers

We frequently work with Canadian drivers to help them navigate their case in New York courts.

Over Two Decades of Experience

Robert Sinesi has over 25 years of experience handling traffic ticket and DWI cases.

Serving Mandarin-Speaking Clients

Our firm has helped many Chinese clients with their traffic ticket concerns.